The existing Galway Harbour dates from 1832, when the Commercial Dock was first built by the Harbour Commissioners. Further development of the docks took place over the next century, with more land gradually reclaimed from the sea.
---
Typical activity around the harbour area related to the docks, gasworks, coalyards and grain / fertiliser stores, etc. and a railway siding connected to the main railway line to carry freight.
However, over the past 20 years, many of these uses have gradually been replaced by apartments and office developments around the west and south side of the docks. The Harbour Hotel and apartments now occupy the site of the grain store between the docks and the Harbour lands to the east. 'Bóthar na Long' has been constructed as a through road connecting Lough Atalia Road with Dock Road. Port activities have extended along Lough Atalia Road and also eastwards with the development of the Galway Harbour Enterprise Park.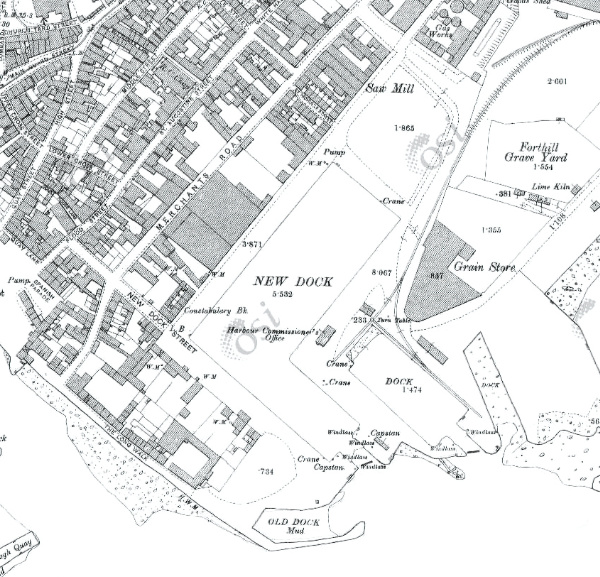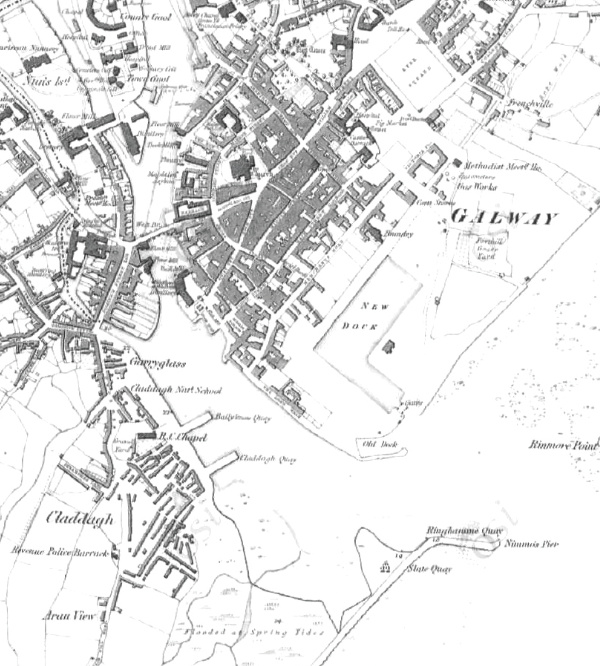 Galway Harbour is an open expanse of former and current commercial lands which can create a pivotal new development area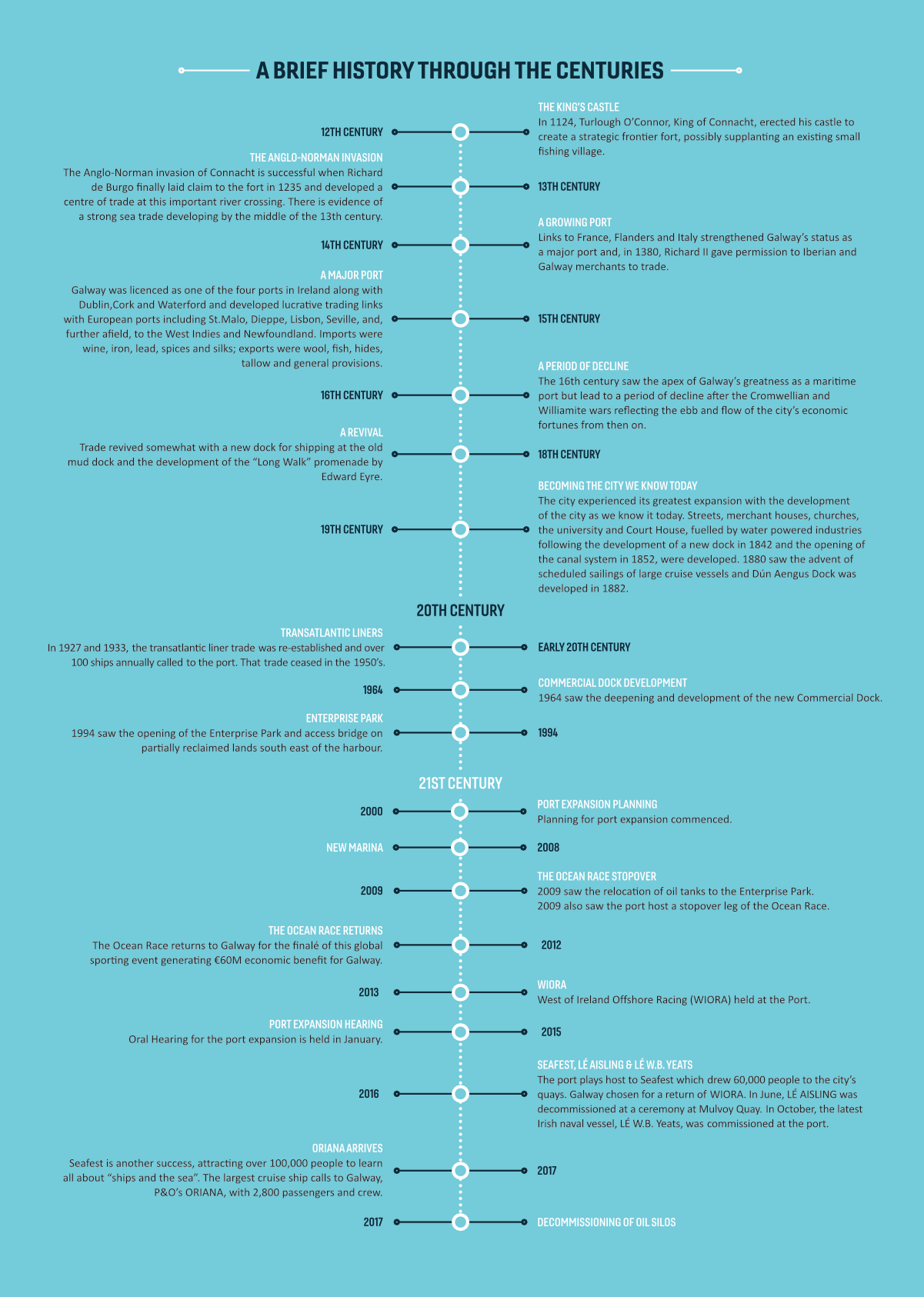 This vision document offers a once in a generation opportunity to create a new sustainable urban quarter
Galway Harbour lies adjacent to the historic centre of Galway City, host to a wide variety of building types and uses in a traditional compact city centre.
In contrast to the compact dense city centre core, Galway Harbour is an open expanse of former and current commercial lands which will create a pivotal new development area of new, modern accommodation adjacent to the city centre whilst also connecting the seafront to the city centre.
The inner harbour lands offer the opportunity to create a significant new sustainable city quarter with a mix of uses and high-quality public realm, that extends the city centre to the waterfront. Galway Harbour will be an attractive place for people to both live and work in the city centre, with good public transport connections and little need for private cars.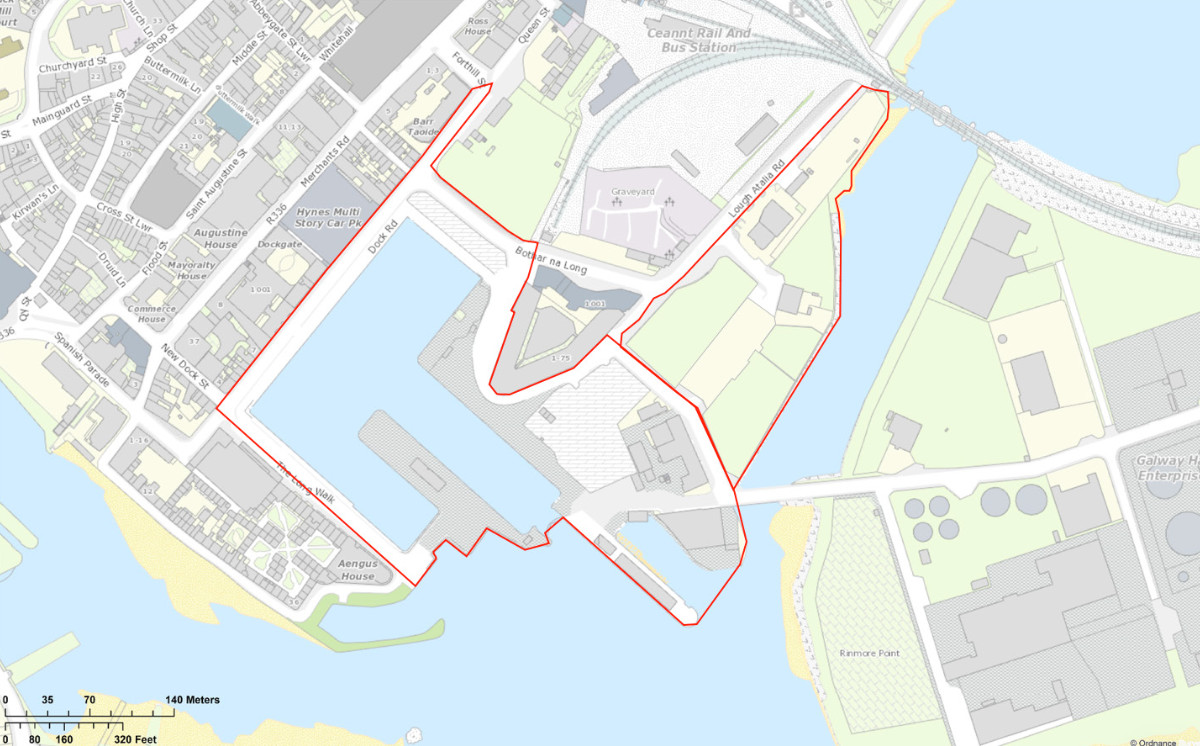 For indicative purposes only, subject to planning permission